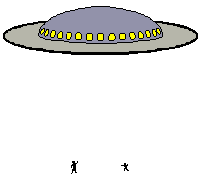 Seriously...I don't know how they disappeared or where they have gone or who this follower was...but I had 98 followers the other day...and came on a day later to find I had lost one...I was down to 97. I am certain they are wandering the vast wasteland of Blogger....aimlessly serching to find their way back.... Sooooooo....I am offering a
REWARD
for this lost follower! What is the reward?.....well...for now it is HUSH HUSH....but....if someone can find me just one more follower to fill this opening I now have...you will be pleasantly surprised with the reward that will go up as a GIVEAWAY for all who choose to sign up for it. Once I get to 100 followers...JUST ONE MORE....I will create that giveaway post with all the simple instructions to sign up.
I am really not good at keeping secrets....but I am NOT posting a photo yet...so....I will give you a hint....it is a 14" dollie done in a saltbox print and she carries a little saltbox house ornie...That
HAS TO BE
worth the effort of finding 1 more follower for me to get this party started! LOL! She is NOT one of the $10 dollies....
Whomever finds the follower....have the follower comment on the giveaway sign up post that I will make...and mention YOUR name....then you will get an extra chance at winning this cute little dollie....once I post up the actual giveaway post.
So...I suppose this post is like an appetizer.....a prelude of things to come...stay tuned.